Our friendly team is excited to meet you! When you visit Maxus Dental we will meet with you one-on-one to better understand your oral health needs and help you feel comfortable in our office. Give us a call today at 503-334-0930 to make your appointment with Dr. Brock Nichols, our dentist in Aloha, Oregon, and find out more about our dental services.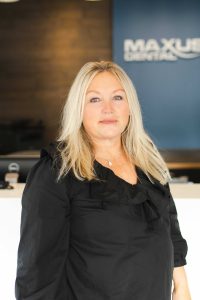 Carole has been a member of our dental family since the very beginning, joining our team in 2014 during the planning phase of our practice. She enjoys working with our patients and takes a personal interest in each of them to ensure that they are all cared for.
Carole and her husband have nine children and 20 grandchildren. Outside the office, she enjoys spending time with her family, traveling with her husband and going to the gym.
Jessica worked in the dental field for over 15 years before returning to school to become a dental hygienist. She graduated from the Portland Community College dental hygiene program and joined our team in 2022. Jessica is passionate about patient education and helping patients maintain their dental health, and she loves getting to know her patients and helping them have a positive dental experience.
Jessica and her husband, Jerryl, have two children. Jessica loves spending time with her family, friends and dogs, as well as snowboarding, running and traveling.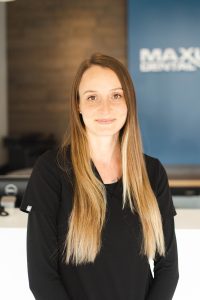 McKenzie
Registered Dental Hygienist
McKenzie graduated from Portland Community College and began working in the dental field as a dental assistant in 2009 before becoming a hygienist. She joined our team in 2022 and enjoys being part of a team that is hardworking and patient-focused and that works toward a common goal of doing what is best for each patient. McKenzie enjoys helping her patients improve their oral health and works to keep their appointments comfortable and stress-free. She takes pride in helping people make it through their visits and loves talking with our patients, getting to know them and seeing pictures of their pets.
McKenzie and her husband, Darren, have one daughter, Adalyn, and two fur babies, Tito the Chihuahua and Sparkes the bunny. When not in the office, she enjoys spending time with her family, going out to eat, paddleboarding and snowmobiling.
Jenn
Dental Assistant | Expanded Functions Dental Assistant
Jenn has over 30 years of experience in the dental field and joined the Maxus Dental team in 2019. She loves helping patients get their smile back and is dedicated to providing quality care to each person she meets.
Jenn has three children, and when she is not in the office, she enjoys spending time with her family, hiking, camping, visiting beaches and going on road trips to explore new outdoor sites.